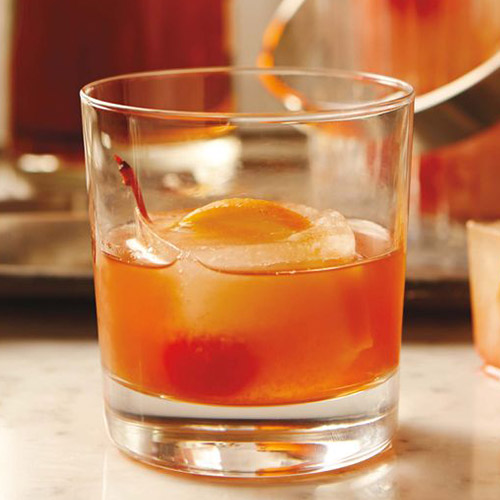 Manhattan Punch
Ingredients
1 bottle Templeton Rye Whiskey

4 oz. Escorial

1/2 oz. angostura bitters

10 oz. black tea


1 cup white sugar

6 lemons

Steps

Remove all the peels from the lemons and place at the bottom of the bowl with the sugar.

Use the muddle stick and start muddling the sugar and lemon peels together.

Cut and juice your lemons.

Add tea that's hot enough to still melt the sugar mixture in the bottom of the punch bowl.

Strain the lemon juice with a strainer and add the Templeton Rye whiskey, Angostura bitters and Escorial.

Add ice and enjoy!